Welcome to Stellar Products
---
Astronomy is one of my Hobbies
My 2017 measurement of the solar-induced gravitational deflections of some stars seen during a total eclipse was certainly a highlight, but I've been busy with other telescope projects since then. Einstein originally suggested to astronomers that they look for this small deflection during the day, but it was impossible to image stars with the required precision. With modern technology, I did my best to do this, but still failed. Einstein also suggested that astronomers look for stellar deflections near Jupiter, where the deflections would be 100x smaller, but nighttime measurements could last hours, not just a few minutes. I am in the middle of trying this!
During lulls in imaging for these deflections, I've contributed to some occultation events and have done some imaging of Mars. I also captured the Great Christmas Conjunction of Jupiter and Saturn in December 2020. Planning ahead, I am assisting in preparing for the 2024 total solar eclipse.
Click on any of these thumbnails to take you to the detailed web pages with more information and photos.
<![if !vml]>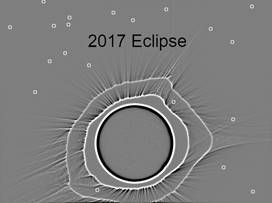 <![endif]> <![if !vml]>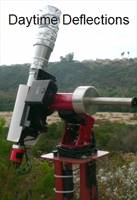 <![endif]> <![if !vml]>
<![endif]> <![if !vml]>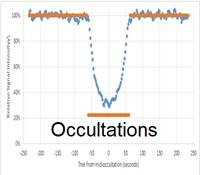 <![endif]> <![if !vml]>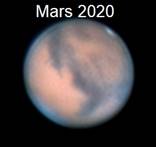 <![endif]> <![if !vml]>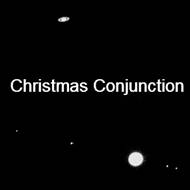 <![endif]> <![if !vml]>
<![endif]>
---
Old Astrophoto Links
<![if !vml]>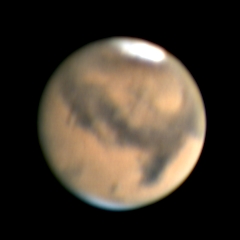 <![endif]>
Jupiter, April 9, 2004 (my highest resolution Jovian image)
Stellar Products was the first company to manufacture standard adaptive optics systems to both amateur and professional astronomers. The AO-2 adaptive optics system provided image stabilization for planetary photography. The AO-5 adaptive optics system provided correction of defocus and astigmatism as well as image stabilization. Either of these systems allows the astronomer to improve his images to the limit of his telescope.
<![if !vml]>

<![endif]>
Mars, August 9, 2003, using a webcam
Saturn, December 29, 2000, using AO-2 system
Jupiter, January 7, 2001, using AO-2 system
<![if !vml]>

<![endif]>
(For best viewing, please maximize your monitor brightness and adjust the contrast until you can see each of the 17 gray scales shown here)
FOR MORE INFORMATION, click on these links:
Thank you for your interest in Stellar Products!
All content is Copyright 2005-2022 by Don Bruns
All text and images are owned by Stellar Products, 1992-2022. Any use by others without permission of Stellar Products is prohibited. For information on commercial use of any of these images, click here.
Web page last updated December 1, 2022.