England 2002 and Egypt 2003

I found some old original prints of these trips, and decided to post these as proof we were there. Carol made hard-cover scrapbooks with the best photos.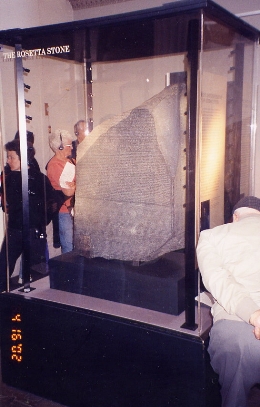 The Rosetta Stone in the British Museum. We went to all the major sights in England, including Greenwich.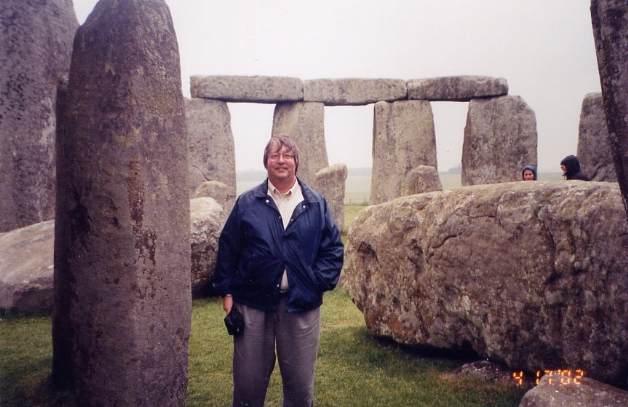 Stonehenge on an afternoon with light rain. The tour agency who arranged this was apparently a friend of the Stonehenge site operator, and gets special permission to let his tours walk among the stones after the site closes in late afternoon to the general public. We did not have to stay behind the ropes!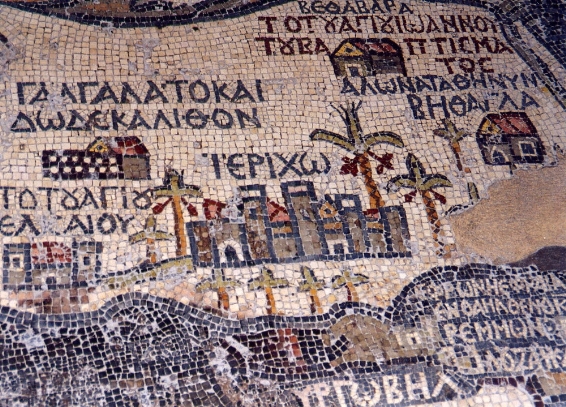 The Madaba Map in Jordan, on the way to Petra, is a few thousand years old. This is a close-up to show some details.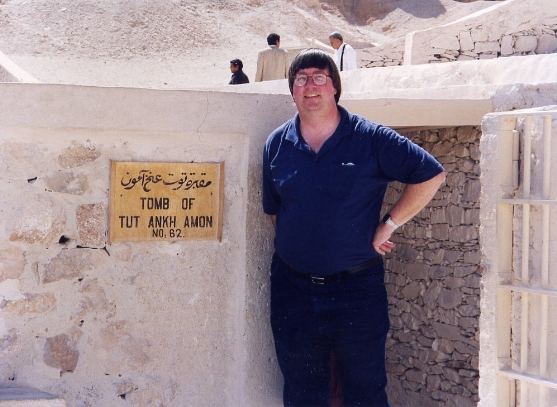 It was a warm day in Egypt in February, but short pants were not recommended for tourists. This was just after the State Dept. lifted a ban on travel to Egypt, so the crowds were very small. (The ban was due to the massacre at Luxor a few months earlier.)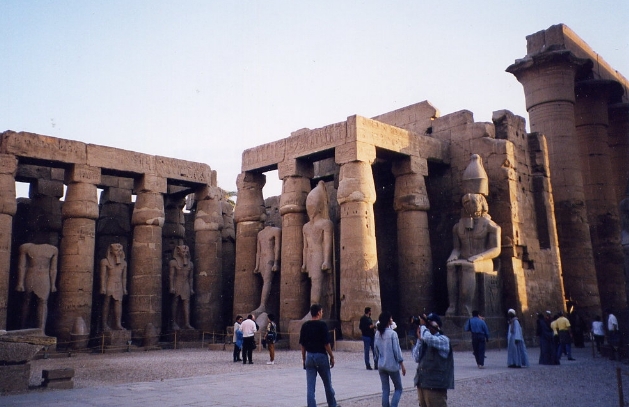 The large stone pillars of Luxor and the surrounding temples were amazing.
---
All text and images are owned by Stellar Products, 1992-2010. Any use by others without permission of Stellar Products is prohibited.
Links to other Stellar Products pages: