10-Year Coin Bank
I've always looked ahead to big events, and like to visualize the goal with a countdown. When I started graduate school, I accurately predicted my doctorate final exam more than four years in advance with the help of a wall-high calendar. My next major goal is retirement, so I constructed a 10-year bank. I tried to design an hourglass, but could not get a reliable stream. This alternative uses acrylic tubes, capped with maple disks, that accept quarters. After 10 years of dropping in a single quarter every day, the 10 tubes will be full, and the money will be used to finance a retirement party!
The tubes near the bottom are treated to give a crackled appearance. The tubes are potted in place with a colored transparent resin. ***Update May 2014 – 10 years have passed, the bank is full, and I retired on schedule!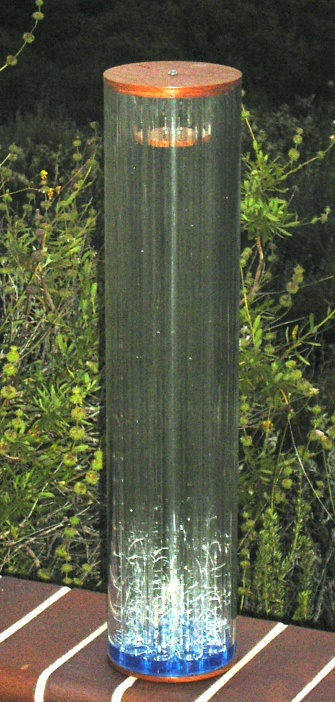 <![if !vml]>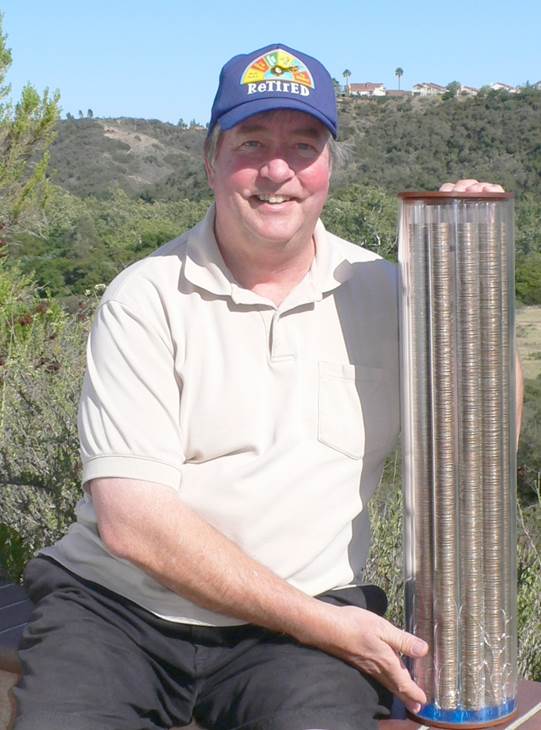 <![endif]>
Height = 27.5", diameter 6". Any bottom color and wood type can be chosen.
Offered at $799, delivery in 90 days. Shipping and handling extra.
Inquiries at dbruns@stellarproducts.com
---
All text and images are owned by Stellar Products, 1992-2014. Any use by others without permission of Stellar Products is prohibited.
Links to other Stellar Products pages: