After the sensor was bonded, a small cork piece was placed on top to insulate it from air currents. The sensor should measure only the glass temperature.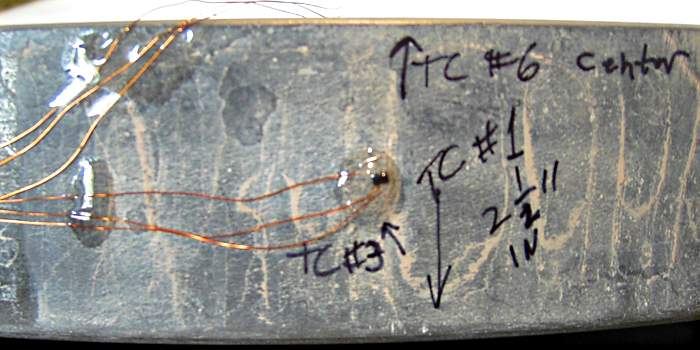 Another temperature sensor was mounted to the center of the mirror side. Strain relief is provided by bonding the fine wires to the mirror with spots of more epoxy.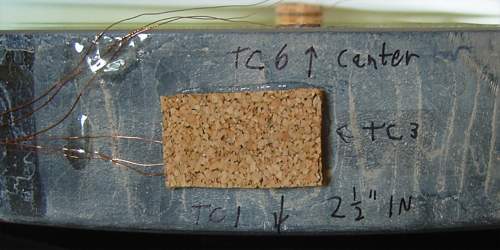 The side sensor is also covered in cork, bonded to the glass with silicone.
The sensor on the back of the mirror is placed at about the 70% radius. The sketch shows where the 6-point supports contact the mirror.

Cork covers the sensor on the back of the mirror.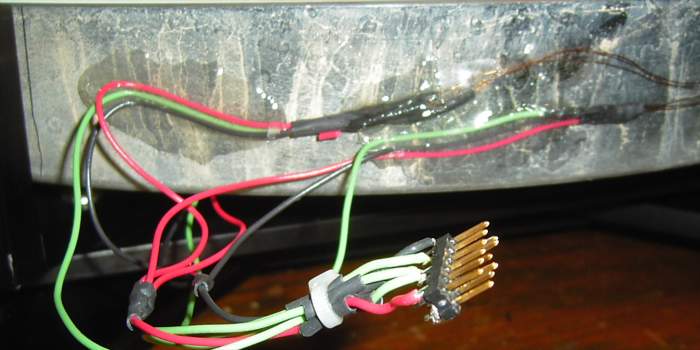 The sensors use a common supply and ground, so only five wires are needed to the connector that goes to the socket on the tube. Strain relief is supplied by using epoxy to bond the heavier wires to the side of the mirror.